Vicious Biscuit To Open In Early Summer In The Forum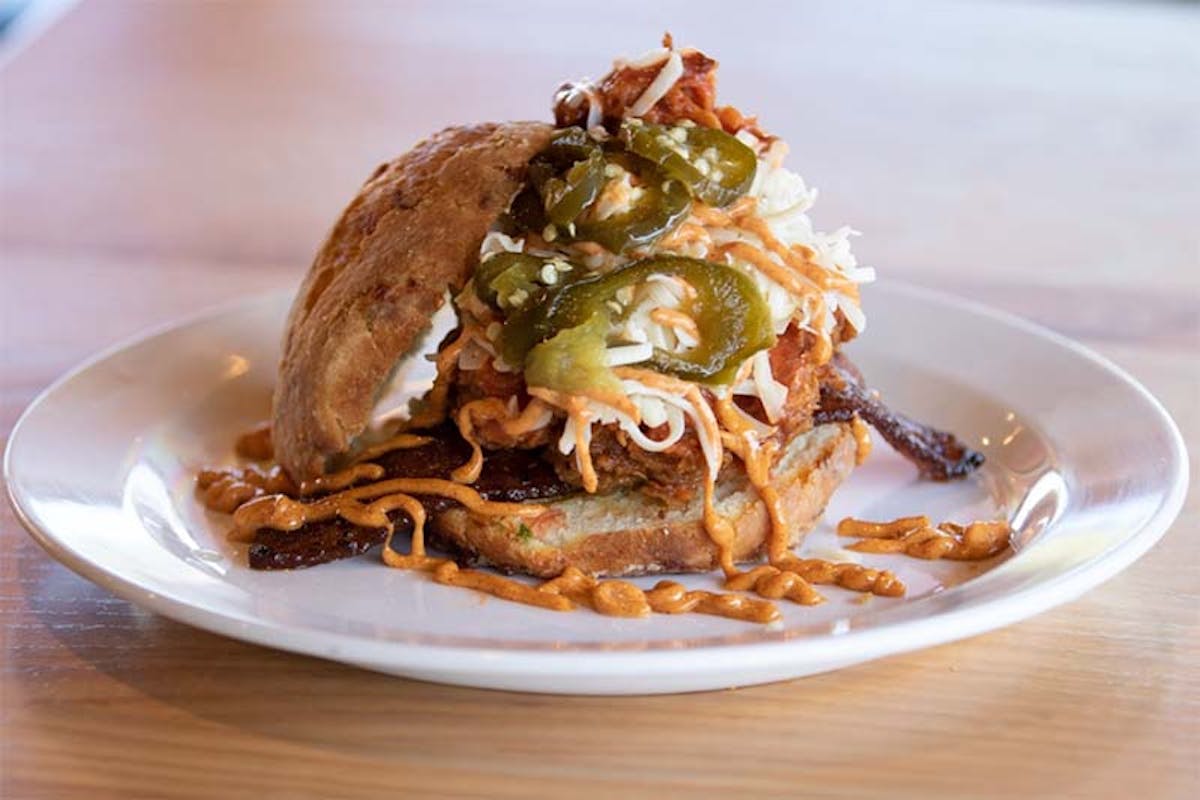 Chris Fletcher said he loved Vicious Biscuit so much, he quit a job he had worked for nearly 20 years to run the restaurant's Mount Pleasant location, just north of Charleston.

"We do biscuits better than anybody," Fletcher said. "Everything's fresh and handmade. It's just a different concept of biscuits, let's put it that way. There's a lot out there, but nobody compares to what we do."

Vicious Biscuits, which won The Post and Courier's Best Biscuit in Charleston award in 2021, labels itself a fast-casual restaurant "consistently serving delicious, creative comfort meals made with high-quality ingredients, complimented by Southern hospitality."

Fletcher said the owners expect to open the new Wilmington restaurant in early summer. It will be located in the old City Mac computer store at The Forum shopping center off Military Cutoff Road.

The idea for the fast-casual restaurant arose when restaurateur George McLaughlin read a food critic's review of Vicious Biscuit, which was started as a catering company in the summer of 2017 by Michael Greeley.

Soon after the two met, they opened Vicious Biscuit's first brick-and-mortar restaurant in Mount Pleasant in late 2018 and opened a second location in nearby Summerville in the summer of 2020. In addition to Wilmington's restaurant, the two are now preparing to open locations in Charlotte, Boone, and Jacksonville, Florida.

The menu features biscuit sandwiches like the popular Vicious, a fried chicken breast on a cheddar jalapeño biscuit covered in maple sausage gravy, candied jalepeños and maple syrup. Fletcher's favorite – what he said convinced him to work for the restaurant after he first tried one at the Summerville location – is The Fat Boy, a buttermilk biscuit served with smoked ham, white cheddar cheese and an egg.

"Everything on this menu is legit awesome," Fletcher said. "I'm not saying that just because I work here. I mean, depending on your taste and your palate, there's something here you can try that's amazing."

He said some Wilmington residents have even traveled to Mount Pleasant to try the restaurant before one opens in Wilmington. "They couldn't wait," he said.

Once it's ready to open, Vicious Biscuit's Wilmington establishment will be located at 1121-A Military Cutoff Road. Hours will run from 7 a.m. to 3 p.m. every weekday and from 8 a.m. to 3 p.m. on Saturday and Sunday.
BY MARK DARROUGH, POSTED APR 6, 2022